Did you know we have over 100 educational videos on our YouTube page? Our digital content includes past BOOST Conference keynote speakers and general session entertainment, fun enrichment activities, as well as dozens of videos recorded from our BOOST Training and Online Learning Community.
We have created a fillable YouTube PD Reflection & Action Planning Form to support your professional development and allowing you to:
Reflect on your learning.
Track your learning and stay accountable.
Create action items around the implementation of your learning.
Visit our e-boost downloads page to download the YouTube PD Reflection & Action Planning form and get started! 
Here are some tips on how to use this form for your professional development.
Visit the BOOST Collaborative YouTube channel (subscribe to our channel and receive notifications when we upload new videos.)
Choose a video to watch.
Like and comment on the video you watched.
Complete the prompts on the PD Reflection form.
Turn the PD Reflection form into your supervisor (if required.)
Repeat.
Have fun learning!
Subscribe to our YouTube channel here and start learning!
Stay up-to-date on our on-going professional development opportunities by following us on social media
 Twitter
 Instagram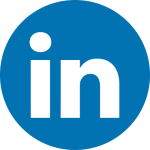 LinkedIn
 YouTube
Visit the BOOST Cafe, set up a profile, add friends and connect with colleagues in the field, search our database of free resources, search our grants database, post jobs in our Career Corner, and read our blog, and stay up-to-date on our professional development events on out BOOST Training & Online Learning Community page.
We look forward to supporting your learning!